Welcome To Mary's Place Cyber Greetings!

Please allow music to fully load!
Our Love

Our love may end tomorrow and
our dreams may not come true...

But I'm happy for the moments
that I have shared with you.

The love that you have given me...
Each smile, each kiss, each sigh...
Will live within my heart I know...
Until the day I die.

And when I'm feeling lonely...
Or when life seems hard to bear...
I'll close my eyes, reach out my arms...
And somehow you'll be there.

So if someday we say goodbye...
I'll thank the stars above...
For loaning us a part of Heaven...
For the time we shared OUR LOVE~
©Elaine Hall
All Rights Reserved -
Used with permission

To read more of
Elaine's poems click Here
No part of this words may be reproduced
or used in any way without the prior
written permission of Elaine Hall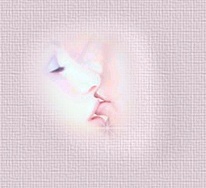 Song...In This Life by Bette Midler





Below is my new Guestbook
for those who wants to write their comments


---
---
---
---
If you would like to join my mailing list
you can subscribe HERE
---
---
CLICK HERE
to mail this page to a friend!
Credit
"Our Love" strictly copyright by ©Elaine Hall
Artwork by ©Jean Paul Avisse
Graphics by ©Marsha
The songs on this site are copyrighted by the
respective artist and are placed
here for entertainment purposes only.
No profits are made on this site from their use.
Please support these artists
and purchase their music.
Date Created: April 22, 2004
Updated: January 25, 2019